Master Key System
The Large Installations comprise a vast number of locks, and the bunch of keys keeps getting larger, heavier, and more unwieldy with each passing day. We, therefore, offer the MKS (Master Key System), which comprises Key Solutions in which selected keys can be configured to open and close a large number of doors. You can also select for each key the doors it will open and by doing so you will be able to control access to each area.
The Solutions
Master key system solutions offered by us can be applied to properties with big numbers of doors, and are designed to scale as the Customers' locking needs grow. The huge bunch of keys on a weighty keying which clunked in ghostly stories of yore, and was actualities till only a few years back, are no longer in use in most places. Instead, we give our users the option of being empowered with a Single Master Key which can be used to lock or unlock all or selected doors. We can thus reduce the number of Keys in use dramatically. This makes modern dynamic control of Access possible and allows Customers to ensure the overall security of the whole system.
The Benefits
The master key system is smart and super scalable. We allow the option of selected keys to be configured to give super-efficient keying solutions. We use different types of locking products and create a complete layout and plan for security and protection. Seamless access control is provided, while at the same time economizing on the number of keys in circulation. This gives the Customer extended and enhanced security.
The Design
Our high powered Digital Design Team oversees everything from the overall layout to the design of the smallest components. They will plan the master key system for your unique needs.
---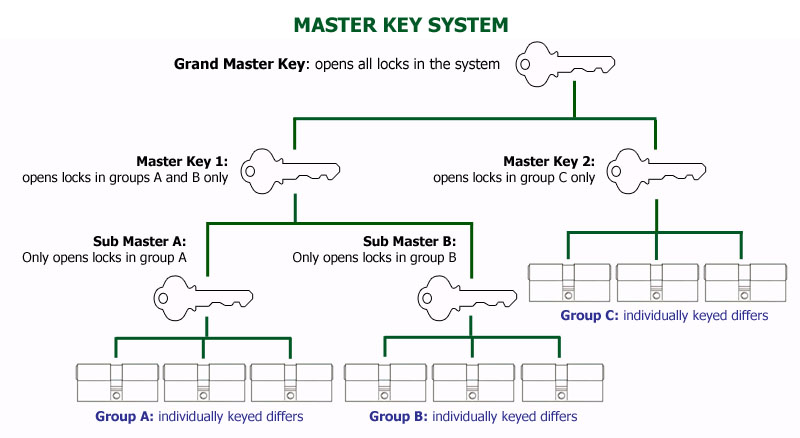 ---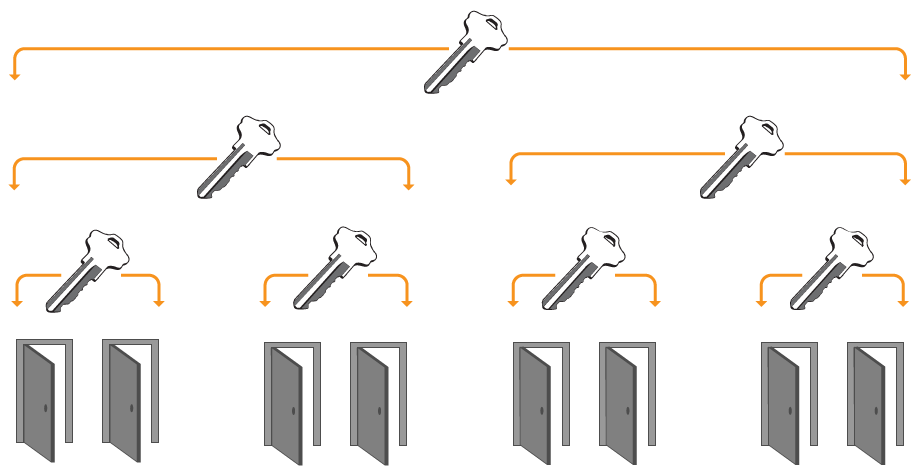 ---

---